The Journey of your Clothes
Ever wondered how exactly a stylish black t-shirt is created from just a cotton plant? At Orbasics, we believe that transparency is key in transforming the fashion industry. You have the right to know exactly where your organic kids clothing come from and how they are made. This is the only way to be sure that your shopping makes a difference and that brands are held accountable.
That's why we want to take you behind the scenes of Orbasics, to follow the journey of our organic basics from start to finish. Come along!
1. Sourcing the Cotton
First up, our manufacturer works with a weaver who sources organic cotton from producers from all over the world, who deliver the cotton as thin white fibers, called yarns. There are over 100 countries who make cotton, so it can come from all over the world. But the biggest producing countries are China, India, Pakistan and the United States.
All of our cotton is sourced exclusively from producers that work under the "GOTS-certification", the highest standard for sustainable clothing. GOTS is an independent organization that monitors the entire fashion supply chain to make sure that the material is really organic. Organic cotton needs 90% less water than conventional cotton and absolutely no chemicals or pesticides are used to grow the plants.
Just as importantly, the gots certified clothing ensures that our clothing is fair to the people who produce it. This means: fair wages, safe and healthy working conditions and absolutely no child labor!
2. Spin it
Once the yarn arrives at our weaver, many rolls of fiber are hooked up to a futuristic-looking spinning machine at once to weave them into larger layers of fabric.  The machine spins super fast and it looks like it could be part of a spaceship :) Spinning still takes its time though. It actually takes an entire day to hook up the individual yarns and each type of fabric needs its own machine.
For non-organic brands, the spinning is often a very intransparent part of the supply chain. In our manufacturing process, we want to make all steps transparent and treat our workers fairly!
3. Dye it
Next up, the fabric arrives in our dyeing house to get some gorgeous unisex colours. Colouring of clothes is usually one of the steps in fashion production that uses the most water and the most dirty chemicals. By working with the GOTS certification, we can be sure that no toxic chemicals or dyes are used for our colouring process. Being organic means to be friendly to the environment at every step of the way!
The dyeing house also includes a very sciency laboratory, where small samples of fabric are colored (called lab dips) to find the perfect colour recipe before the clothes go into bigger production.
4. Quality Control
Now the material arrives at our clothing manufacturer, who cuts and sews the material into finished clothes . First up, it's time to make sure that the fabric is perfect for our luxury basics. The material is carefully stretched out onto a big piece of glass with lights shining from behind. With the light shining through the fabric, our textile experts can get super close and inspect every little detail. Only if there are no flaws, the fabric is used for our basics and ready for the next step - cutting.
5. Cut it
This is where the textile starts resembling something we recognize from our wardrobe. In the design process, the workers cut out the different parts of our basics by hand to find the perfect shape, that is then used as a template for the production process. They actually use the same pin cushions that we know from our grandmas to fix the templates onto the textile :) No machines have the precision and different angles needed to create a beautiful piece of clothing, so there is a lot of manual work involved here.
In the actual production of our collection, our manufacturer uses high-tech machines to cut the basics and measures everything by computer. This way, as little fabric as possible is wasted.
6. Sew it
The next step is to join together the different pieces of clothing with a sewing machine. Now our basics finally look like real clothes! After ironing and a last quality-check, the clothes are almost there. They just need our Orbasics hang tags and to be wrapped in recycled packaging material and they are ready for shipping. Oh and we almost forgot - in the sewing process is when the Orbasics logo is stitched in :)
Again, you would be surprised how much human labour is required here. Sewing, stitching, ironing, folding and packing of clothes - all that is done carefully by hand by our wonderful production staff and not by machines.
7. The Last Step
The last step in fashion production is … YOU! With your shopping, you decide which brands  and which means of production to support.
Hopefully we could show you how much effort and attention to detail is required to fairly produce just one piece of clothing. Someone has to pay the price if a t-shirt costs only 2€. It's simply impossible to have clothing that is fair and healthy for you, the workers and the planet, and such low prices at the same time.
So let's make a difference together! Let's choose fashion that treats workers and the environment fairly and that is kind to our skin.
If you are interested in diving deeper into conscious fashion, here is a helpful guide to recognize chemical free clothing and knowing the most important  sustainability certifications.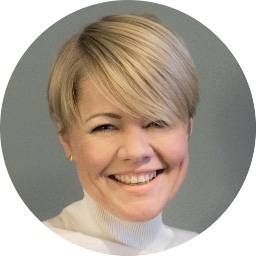 Lilija Bairamova
Lilija is the founder of Orbasics and the mother to her daughter, Nika. She began Orbasics as one mother's journey to find healthy, comfortable, stylish and affordable clothes for her child and turned into a mission to provide a line of unisex, sweatshop free, organic cotton clothing to all consumers.
1 comment
Hallo liebes Orbasic-Team,
ich hatte das Vorhaben auf Kickstarter unterstützt und bereue es nicht.
Die Qualität aus dem "Starterpaket" ist echt eine andere Liga (wenn nicht sogar eine andere Sportart) wenn ich es mit H&M, C&A & Co vergleiche.
PreisWERT ist passt auf jeden Fall.
Solange unser Shorty noch in die Zielgruppe (Emil ist 3,5) passt – bleiben wir euch treu.
Ich denke das es dennoch hart sein wird in der Branche Erfolgreich zu sein – ich drücke euch die Daumen und wünsche euch ein gesundes und erfolgreiches neues Jahr.
Viele Grüße aus Osnabrück
maiK_i_Maik
maiK_i_Maik
January 09, 2019
Leave a comment