April 04, 2023
kids clothing brands
Sustainable and Stylish: The Best 11 Brands for Organic Children's Clothing
Looking for the perfect clothing that's timeless, comfortable, non-toxic and safe, and ethically produced for your little ones? Sustainable children's organic clothing is the best and most climate-friendly choice for your little ones! It is the best option for your children, but it's also the most climate-friendly choice. Plus, organic clothes is often gender-neutral, making it perfect for your child's unique development. Feeling overwhelmed by the choices?
Don't worry, we've got you covered with the best sustainable kids clothing brands, all in one place. From bold and vibrant to subtle and minimalist, there's something for every taste. So why not make a positive impact on the planet while also dressing your little ones in the most comfortable, fashionable, and safe clothing? Discover your new go-to sustainable kids fashion label today and feel great about your choices!
You can find a wide variety of brands for children's clothing today, whether online or offline. However, just like in adult fashion, fast fashion and harmful materials are often used. Thankfully, there are plenty of fair alternatives available.
What are the best sustainable children's clothing brands?
Oh, it's truly heartwarming to see the growing number of eco children's clothing brands that care about our little ones and our planet! Here are some of the best eco-friendly brands that will make both parents and kids feel good: Mini Rodini, PACT, The Simple Folk, Mori and many others, read yourself!
Here´s the full list of the best sustainable and children's organic clothing brands.
---
Our Favorite and Best Sustainable Childrens Organic Clothing Labels
Timeless Elegance Meets Sustainable Comfort for Your Little Ones
Orbasics offers a soft fusion of timeless elegance and eco-friendly comfort in the delightful organic children's clothing range. With a focus on sustainability and style, Orbasics provides a refreshing alternative for parents who desire the best for their little ones while supporting a greener, more ethical future.
Embracing Minimalism and Ethical Fashion
Orbasics' collection is an ode to the beauty of simplicity and the charm of minimalism. Each garment, lovingly crafted using premium GOTS certified organic materials, exudes an effortless grace that elevates every child's wardrobe. As each piece is crafted with love and care, your child will revel in the unparalleled comfort and softness that Orbasics offers.
The perfect choice for those seeking timeless fair trade fashion basics and gender neutral children's clothing that is irresistibly soft! The collection encompasses everything from certified organic cotton children's leggings, tops, and dresses to carefully curated accessories for kids.
Highlights
One of the highlights are the Second-Chance knee patches, crafted from fabric remnants. Available in eight different colors and four different sizes, they provide an extra touch of style and sustainability to your child's wardrobe.
Location/SHIPPING:
Germany, made in Portugal

Worldwide shipping
Pricing/Sizing
Price I 15 € -52  €

Size range I 0 m-12 y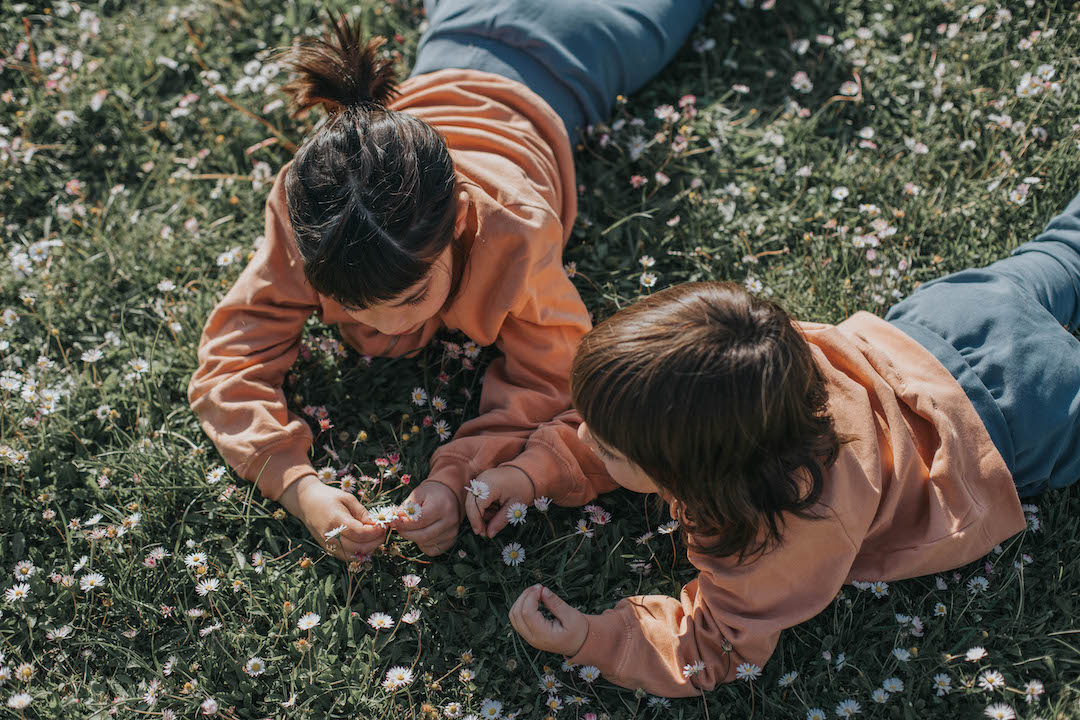 Image 
© Orbasics
An Ode to the Joy of Childhood, Wrapped in Sustainable Elegance
Monkind is a beautiful symphony of sustainability, style, and love for our precious little ones. The brand's enchanting designs and commitment to eco-friendly practices create a harmonious blend that speaks to the hearts of parents who cherish the magic of childhood and care deeply about our planet.
Whimsical Designs that Inspire Imagination
Monkind's delightful collection weaves an enchanting tale that captures the essence of childhood wonder. Each piece, lovingly crafted from natural materials, encourages the little ones to embark on a journey of imagination and exploration.
A Sincere Commitment to a Greener Future
Monkind's steadfast dedication to sustainability is a shining example of how fashion can be a force for positive change. By utilizing organic and ethically-sourced materials, Monkind ensures that each garment is not only stylish but also gentle on the earth and the delicate skin of our little ones.
In addition to sustainably produced fashion for kids, you will also find second-hand children's clothing at Monkind!
Location
Germany, made in Portugal
Pricing/Sizing
Price I 30-140 €

Size range I 0 m-12 y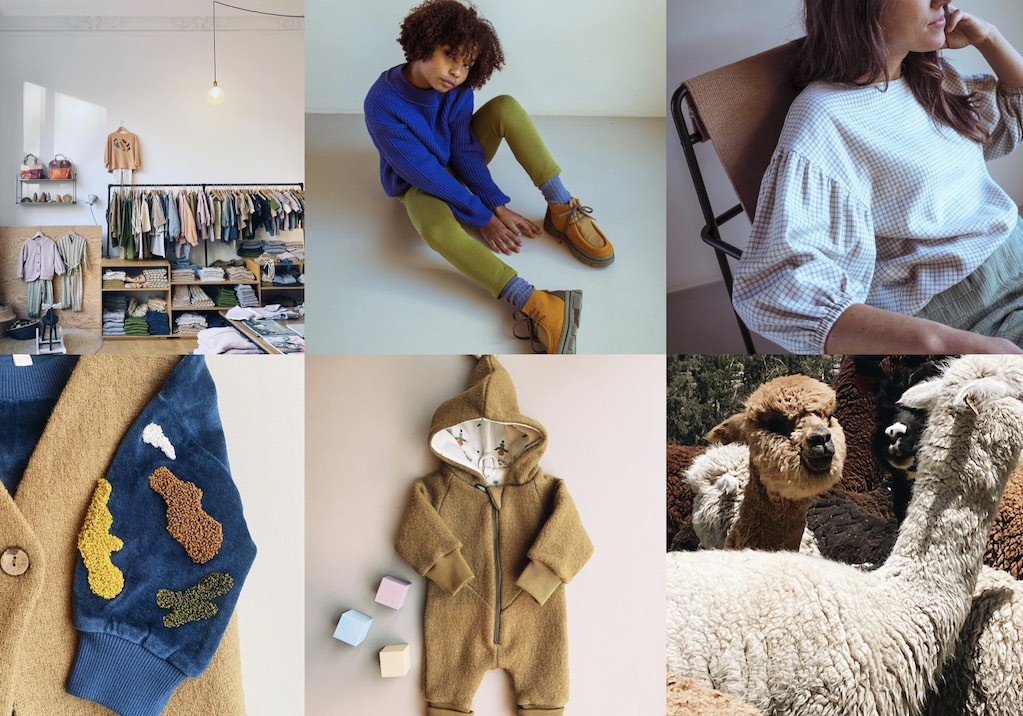 Image I Screenshot © Monkind
Crann Organic, a label that beautifully harmonizes nature's splendor and sustainable fashion, offers a lovely collection of organic children's clothing. With a profound love for the environment, Crann Organic breathes life into its collection by capturing the essence of nature's beauty. Each piece of clothing is a vibrant tribute to the wonders of the natural world, featuring enchanting patterns and colors that mirror the serene landscapes and captivating wildlife that inspire their designs.
Location
Pricing
Price | $16–$38

Size Range | 4–10 y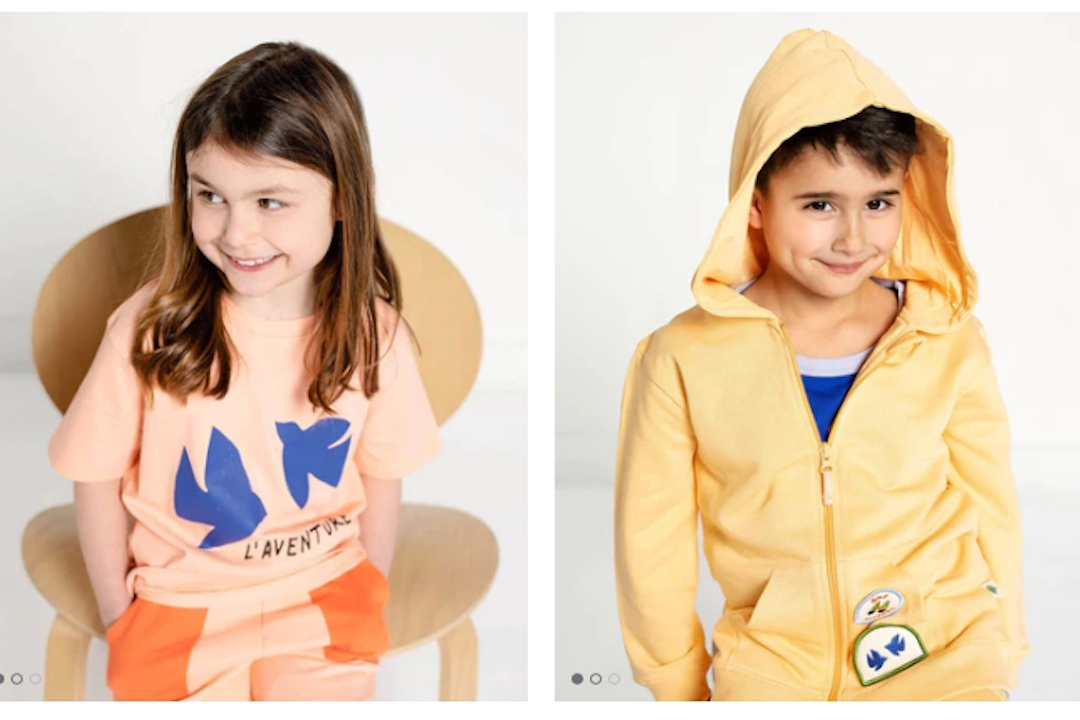 Image I Screenshot 
© 
Crann organics
Classic Elegance Meets Earth-Friendly Values: Discover the heartwarming charm of Simple Folk, a label that seamlessly combines timeless pieces with a deep-rooted commitment to sustainability. Offering a stunning range of children's clothing, Simple Folk proves that eco-conscious choices and exquisite style can exist in perfect harmony.
Classic Beauty for Your Little Ones
The designs are inspired by the beauty of simplicity and the charm of vintage styles. Each crafted piece showcases the brand's dedication to creating clothing that is visually appealing but also comfortable and long-lasting.
Ethical and Sustainable Materials
The brand recognizes the importance of protecting our planet and supporting the well-being of those who create their garments. By using GOTS certified organic cotton and other eco-friendly materials, Simple Folk ensures their clothing is gentle on the environment, the artisans, and your little one's delicate skin.
Location/ Versand
Pricing/SIZing
Price | from 20€

Size Range | 0 m–10y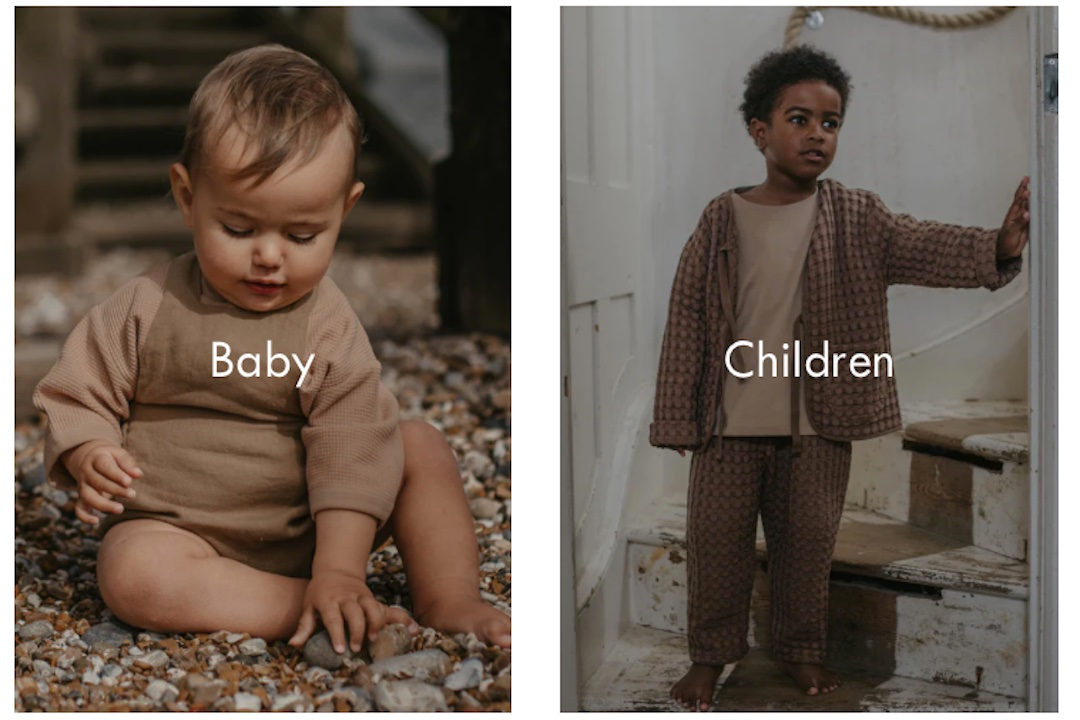 Image I Screenshot © Simple Folk
Ethically Crafted Comfort for Your Littlest Loves! Mini Mioche is a kids clothing label that beautifully intertwines ethically crafted comfort with a profound dedication to sustainability. Offering an array of cozy, eco-friendly children's clothing, Mini Mioche demonstrates that conscious choices and irresistible comfort can coexist in perfect harmony.
Cozy Comfort for Your Precious Ones
Mini Mioche's delightful designs are crafted with love, offering the ultimate in comfort for your little ones. Each piece is thoughtfully designed to provide a snug, soft embrace that is perfect for playtime, naptime, and everything in between. You can envelop your precious ones in the warm, tender hug of clothing made with their utmost well-being in mind.
Location
Pricing
Price | $16-$35

Size Range | 0M–12Y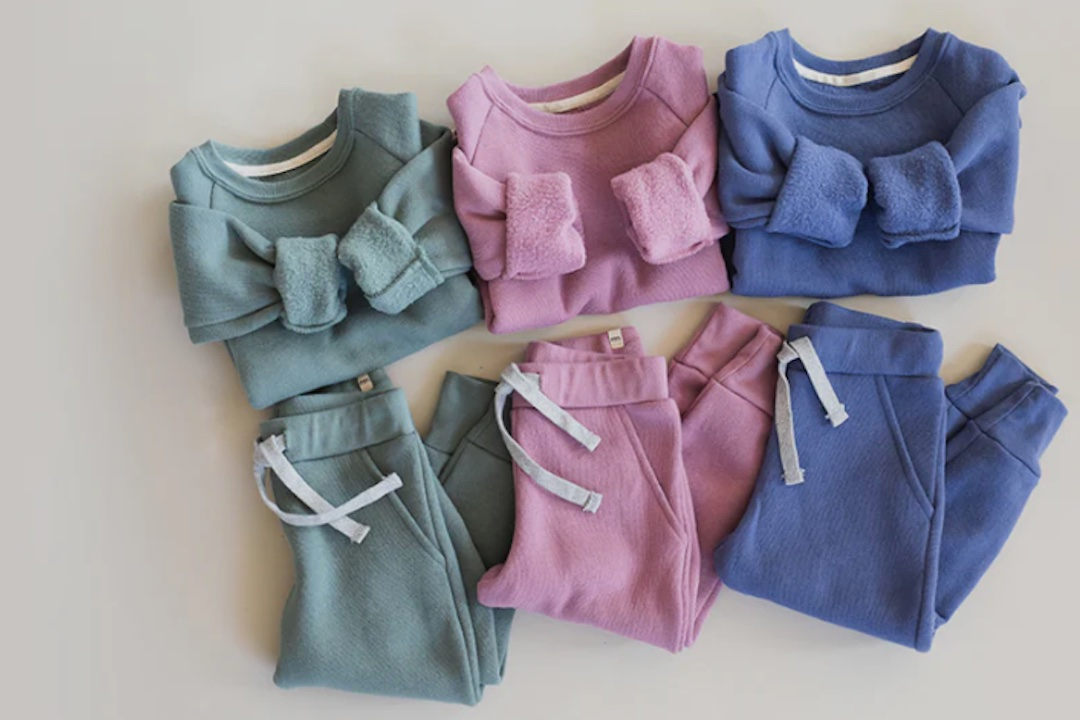 Image I Screenshot © Mini Mioche
Uniting the Love for Color and Ethical Fashion
Colored Organics, a label that seamlessly fuses vibrant colors and ethical fashion, offers a remarkable selection of organic children's clothing. Their dazzling designs, crafted from premium organic materials, embody the brand's unwavering dedication to protecting the earth and promoting responsible fashion choices for our little ones.
Embracing Sustainability with a Kaleidoscope of Colors
At the core of the brand lies a steadfast commitment to sustainability and ethical practices. By choosing organic materials and championing eco-friendly manufacturing processes, the brand ensures that the garments are kind to the earth.
Location
Pricing
Price | from $12

Size Range | 0M–12Y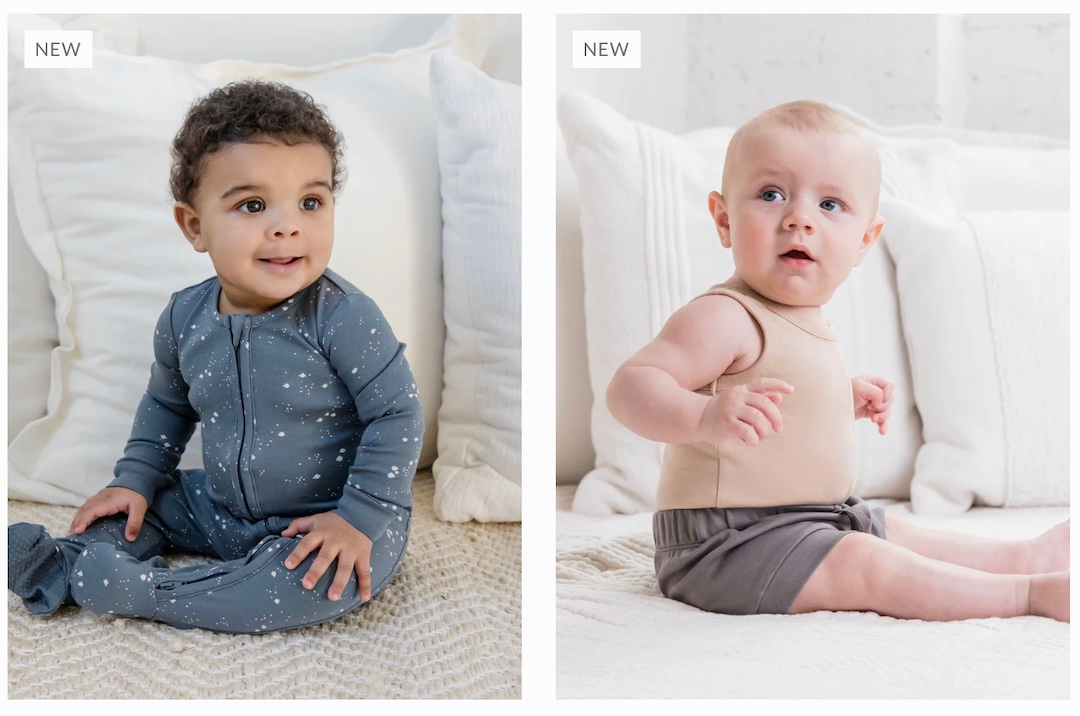 Image I Screenshot © 

Colored Organics
Soulful Expression of Love, Adventure, and Sustainability
Piupiuchick, a delightful Portuguese brand, weaves together a rich tapestry of love, adventure, and eco-consciousness with its enchanting range of children's clothes.
Piupiuchick's collection is an invitation to explore the magical realms of childhood. Each garment, lovingly crafted with a keen eye for detail, serves as a beautiful reminder of the joy, wonder, and curiosity that define our little ones' world. With a charming blend of vintage and contemporary styles, the label captures the essence of life's simple pleasures and the boundless imagination of children.
A Celebration of Sustainability and Ethical Practices
As a brand deeply rooted in love and respect for the planet, Piupiuchick embraces sustainable and ethical practices in every step of the creative journey. By using organic and sustainable materials, each piece ensures not only a delightful expression of style but also a gentle embrace of our planet's well-being.
Location
Pricing
Price | from 25€

Size Range | 3M–12Y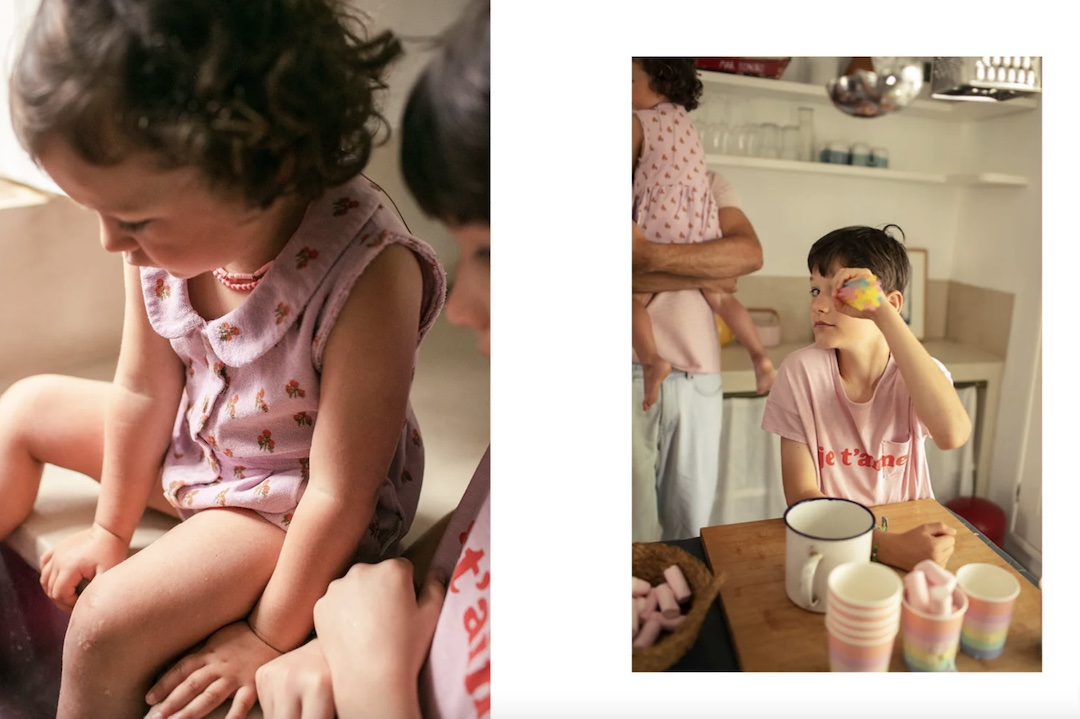 Image I Screenshot © Piupiuchick
Embracing Ethical and Sustainable Fashion
MATE the Label, a Los Angeles-based clothing brand, stands as a beacon of ethical and sustainable fashion. Founded in 2013 by Kayti O'Connell Carr, the label offers a collection of elevated essentials and vintage-inspired pieces for the little ones that resonate with conscious consumers who value both style and substance.
The Soulful Philosophy of MATE the Label
At the heart of MATE the Label lies a commitment to creating safe, comfortable, and fair working environments for everyone in their supply chain, from farmers to garment workers to recyclers. The label uses GOTS certified organic cotton and other eco materials with non toxic, low-impact dyes in soothing hues. The brand's dedication to responsible choices concerning carbon emissions, water use, and chemical use reflects its ethical and eco-conscious ethos
Women-Centered and Empowering
MATE the Label proudly positions itself as a women-centered brand, promoting empowerment, and celebrating femininity. By infusing their designs with a sense of confidence and grace, the label offers a fashion experience that transcends mere aesthetics, championing self-expression and self-love.
LocatioN
Pricing
Price | from $32

Size Range | 12M-7Y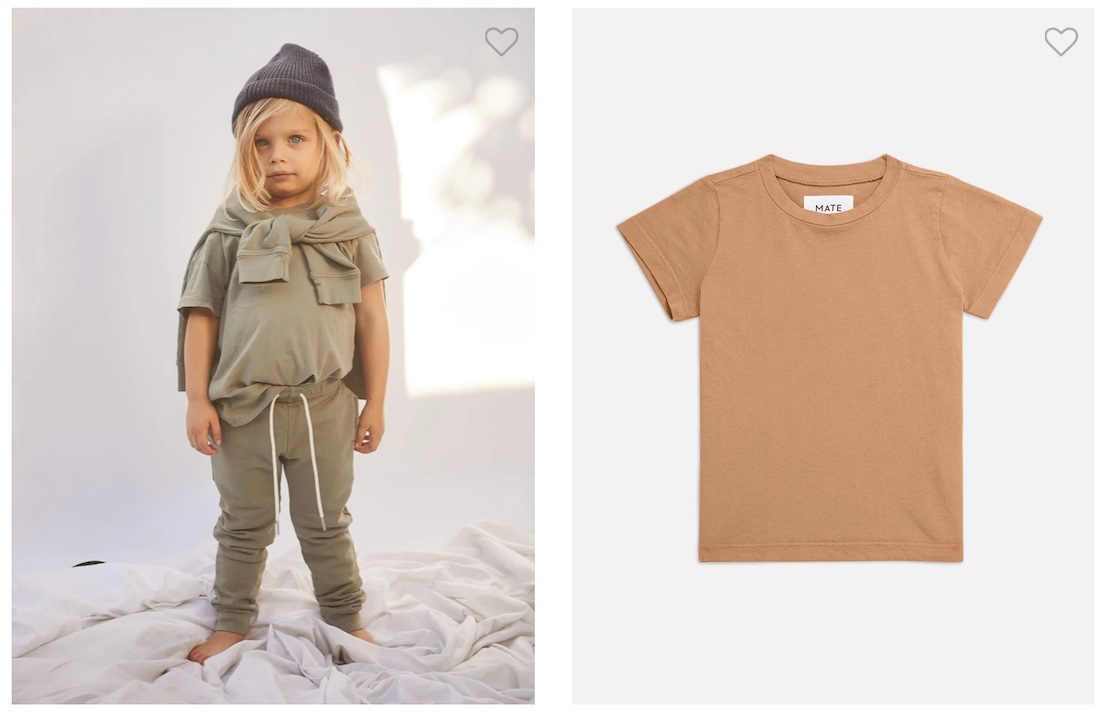 Image I Screenshot © Mate the Label
Cherishing the Tender Moments with Sustainable Baby Essentials
MORI tenderly nurtures life's most precious moments with its sustainable baby essentials. Focused on providing the softest, eco-friendly clothing for your little one, MORI is a heartwarming reminder that love and sustainability can truly be woven together.
Soft, Gentle Embrace for Your Littlest Treasures
The beautifully crafted collection is designed to provide the softest, gentlest touch for your baby's delicate skin. Each piece in their range embodies a tender embrace, cocooning your little one in a loving hug that comforts and calms.
By thoughtfully sourcing eco friendly fabrics, the brand ensures its garments are sustainable, non toxic and gentle on your baby's sensitive skin.
Location
Pricing
Price | from $10

Size Range | 0M–6Y
Oh, the wonder of Mini Rodini! This delightful brand is like a dream come true, weaving enchanting designs with a heartfelt commitment to organic materials. Mini Rodini is the perfect example of how sustainability and style can go hand in hand, creating a magical experience for both children and parents.
Enchanting Designs for Little Ones
Mini Rodini's captivating designs are inspired by the boundless imagination of children. From whimsical animal prints to enchanting patterns, each piece is a true work of art that brings joy to the little ones who wear them. The brand believes in the power of creativity to inspire change, and its delightful designs certainly leave a lasting impression.
Mini Rodini's dedication to using organic materials is truly inspiring. They understand the importance of protecting our planet and preserving its natural resources for future generations. By using eco-friendly materials like GOTS organic cotton and recycled polyester, Mini Rodini ensures that their clothing is gentle on the environment and your child's delicate skin.
Location
Sweden

made in Portugal, Turkey, Lithuania, China
Pricing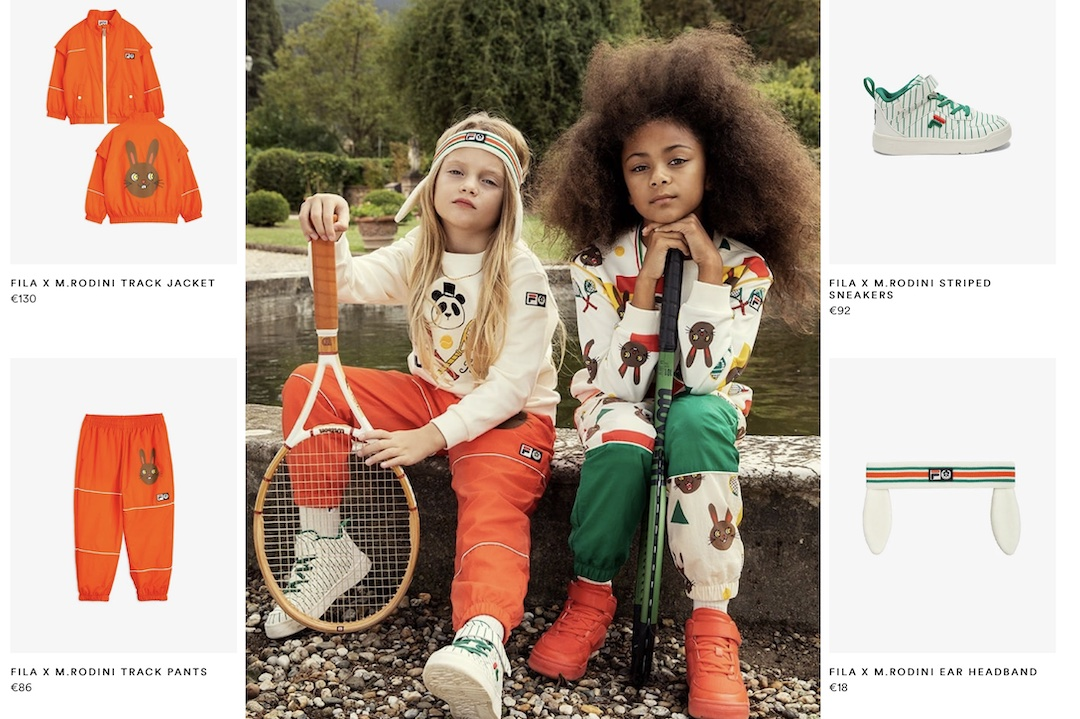 Image I Screenshot © 
Mini Rodini
Discover the heartfelt passion of Pact, a brand that seamlessly combines sustainability and style to create clothing that nurtures both the planet and the people who wear it.
Comfortable, Ethical Style for the Whole Family
Pact's exquisitely designed collection caters to the entire family, offering cozy, fashionable clothing that feels like a warm embrace. Their range of earth-friendly garments beautifully demonstrates that style, comfort, and sustainability can be harmoniously interwoven, creating a wardrobe that truly reflects your values.
By thoughtfully sourcing organic cotton and prioritizing fair working conditions, Pact ensures that each garment is crafted with love, respect, and a deep appreciation for the planet and its people.
Location
PRIcing
Price | from $15

Size Range | 12M–10/12Y
These were the best eco labels for fair kids clothing
---
Why Choose Organic, Sustainable, or Fair Children's Clothing?
Embracing fair children's clothing means choosing garments produced under fair working conditions—without exploiting people or nature. Sustainable children's clothing is long-lasting, crafted from high-quality, non toxic and eco-friendly materials, avoiding any harmful chemicals or toxic dyes in the production process. As a result, these clothes need to be replaced less often. Furthermore, fair children's clothing can help raise your little one´s environmental awareness from an early age.
The Importance of Choosing Suitable Materials for Children's Clothing
When it comes to clothing for children, safety and comfort are of the utmost importance. However, in recent years, the issue of sustainability has also come to the forefront of many parents' minds. But what does it mean to choose toxin-free and eco-friendly clothing for your child?
Toxin-free clothing means that the garment is free from harmful chemicals and toxins. This is especially important for children, who are more sensitive to these substances. Organic clothes are a great option since they do not contain chemicals or pesticides, unlike other fast-fashion clothes that often contain numerous chemical ingredients and harmful dyes.
Eco-friendly fashion, also known as Eco Fashion, refers to materials produced with low-emission manufacturing processes. Additionally, these production methods are predominantly resource-efficient and can save a significant amount of water, for example.
Natural materials such as organic cotton, linen, and hemp are popular materials for sustainable children's clothing. Organic cotton is grown without the use of synthetic pesticides, while linen and hemp require fewer pesticides and less water than conventional cotton. These sustainable materials are also biodegradable and renewable, making them a great choice for environmentally conscious parents.
In addition to the materials used, it's essential to consider the production process when choosing sustainable children's clothing. Look for brands that use low-emission manufacturing processes, such as natural dyes and small-batch production. Furthermore, it's important to choose companies that are transparent about their production processes and materials, so you can be sure that you're making an informed decision when purchasing clothing for your child.
Make a positive impact on the world by choosing organic, sustainable, and fair children's clothing. You be providing your little ones with high-quality and comfortable garments, but also contributing to a brighter future for our planet.
Are organic children's clothes worth it?
When it comes to children's clothes, many parents wonder if organic options are worth the extra cost. Organic children's clothes are definitely worth considering for their numerous benefits. They are safer for children's sensitive skin, produced sustainably, of high-quality, and are environmentally conscious. There are many brands such as Pact, Mini Mioche, Colored Organics that offer a range of organic children's clothing at affordable prices.
As you can see, there are many reasons to choose sustainable labels for your children's clothing. You actively reduce your ecological footprint - and that of your children, take social responsibility, and counteract the waste of resources that often occurs with children's clothing and toys.
The links marked with an asterisk (*) are so-called "affiliate links". We receive a small commission if you buy something through them, which in turn helps us to continue developing the blog and creating even more useful and valuable content for you!
Leave a comment