Posted on

Dear friends,
2018 was very special for Orbasics and me. In the year before, it was all about experimenting, testing, designing, talking to suppliers and perfecting the collection…
This year it all came together: the start of Orbasics! We had a big photoshoot, ran a Kickstarter campaign, built our own website, launched the collection, started selling in stores and much much more...
Now that things are slowing down and we get to spend the best time of the year with our families, I want to thank all the people and things that made this year so amazing.
I´m extremely grateful for…
1.  my family - my beautiful daughter Nika who inspired my idea for Orbasics, and my partner Sebastian, who is a wonderful listener and supports all my decisions without any hesitations.

 

2. the Orbasics team - for all the designing, writing, building the website, wrapping and sending of packages, for asking critical questions and for the never-ending support from Melina and Anton in managing the craziness of the startup life.

 

3. our successful Kickstarter campaign. Those were probably the four most hectic weeks of my life - but it was so worth it! The support from the Kickstarter community was overwhelming and made the first Orbasics collection a reality.

 

4. the amazing authors of our blog - When I started Orbasics, I wanted it to be more than just another fashion label. I wanted it to be a place to exchange ideas about sustainability and conscious parenting. Thanks so much to Esther, Sonja, Melina, Ann and Jen for your thoughtful and inspiring articles and for sharing your ideas with us!

 

5. the wonderful companies and moms that we interviewed for our blog: Wasteless Hero, Franziska Klee, Nina (Mother Stories), WOMOM, ooshi, juliusophie. Thank you for sharing and for inspiring us!

 

6. my coworking space - I´m so thankful that it only takes me 5 minutes to walk to Kulturschöpfer where I get meet so many great people who work on exhibiting projects, like the exhibition and remembering of Bobby Jo.

 

7. the meditation apps "Insight Timer" and Wim Hof´s "Method App". They always give me a good start into the day and help me stay calm in stressful moments.

 

8. our supplier - for the trust and for believing in Orbasics, and of course all the people working in production who make Orbasics what it is.

 

9. and I´m extremely grateful to you: all parents, customers and supporters are the most important thing of all - you make Orbasics possible in the first place. I´m very grateful for all the people who believe in conscious and long-lasting clothing and who give me strength to continue with their feedback and kind words.

 
⭑⭑⭑
We are giving all our supporters and customers a discount of 20% on the entire Orbasics collection for the Christmas season. Your special code for the thankyou-voucher* is: grateful
⭑⭑⭑


I hope all of you have a wonderful Christmas time with the family and a Happy New Year!
Much love,
Lilija von Orbasics
*ENTER THIS CODE IN THE ORBASICS CHECKOUT. THE CODE IS VALID UNTIL DECEMBER 31, 2018. ITEMS THAT ALREADY HAVE A DISCOUNT ARE EXCLUDED.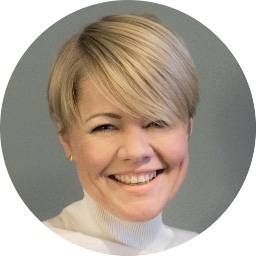 Lilija Bairamova
Lilija is the founder of Orbasics and the mother to her daughter, Nika. She began Orbasics as one mother's journey to find healthy, comfortable, stylish and affordable clothes for her child and turned into a mission to provide a line of unisex, sweatshop free, organic cotton clothing to all consumers.