Posted on
Making clothes available to every child, whatever their gender

You've probably experienced something similar: you step into the girls section while shopping for your kids and it is overloaded with a palette of pink and purple, glitter and unicorns. On the other side, the boys department oozes blue and green, spaceships and outdoor clothes. We all know the stereotypes. Gender distinctions by color, prints and style is something we come across every day as a parent.  
But when did these stereotypes arise and what are the benefits of unisex options?
The shift
Historically seen, babies were actually dressed in unisex clothing for decades. It's only been since the 1980's that the dividing started, because only then did it become possible to find out a child's gender before birth. But as a culture, we are slowly changing our vision again on what is considered 'for boys' and 'for girls'. When it comes to gender, we are in the midst of a cultural shift - and it's being driven by millennials. Fifty percent of millennials believe that gender is a spectrum (Fusion Poll, Huffingtonpost).
Boys, girls, unisex
It is a bit strange that one gender can wear a certain color and the other one can't, right? Even if a boy likes the color pink. Or when a girl is in love with monster trucks. The idea behind gender-neutral clothes is to remove the limits of fashion and let children's personalities shine. As a parent, you can make a statement to break with the idea of gender.
But don't feel forced to choose either. Gender therapist Dr. Christella Antoni was interviewed in The Independent about the subject. "There is an advantage to having clothes available that are more gender-neutral, but this doesn't mean they should totally replace clothes for girls and clothes for boys. In an ideal world, gender-neutral clothes should exist alongside these options."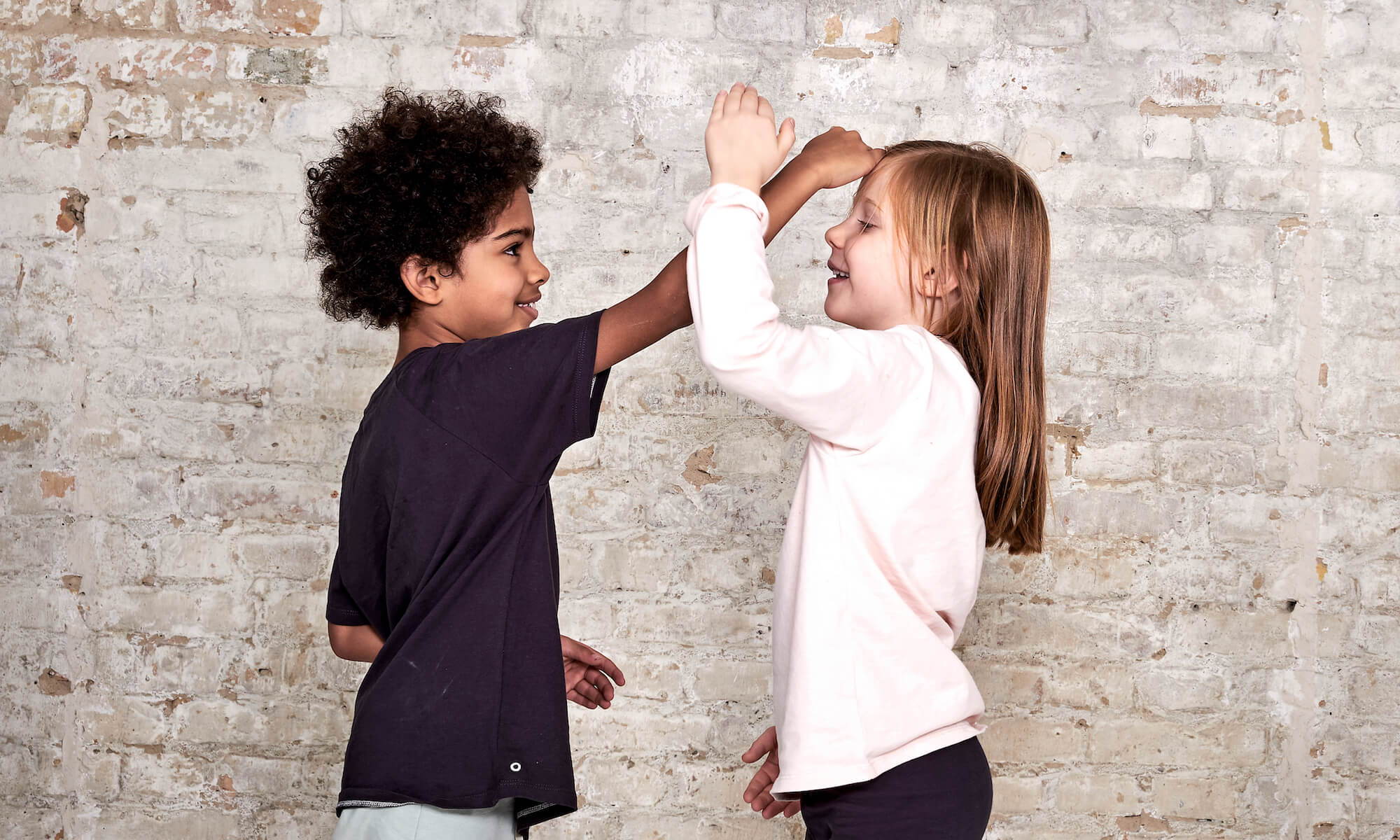 Why gender neutral clothing matters
Gender is a fairly restrictive concept. When gender stereotypes are reinforced through kids clothing, it could send a limiting message to your little ones. Unisex clothing allows kids to self-express exactly how they choose to. It allows them to select a range of clothing which let's them be themselves and to develop into the unique personalities they are. By eliminating stereotypes as a parent, you create a path to freedom of thought and expression.
If you like it, wear it.

Next to this, unisex clothes also have economic and sustainable benefits. Gender neutral shapes and colors make it way more easy to share clothes. We are always surprised how quick our kids grow-up. Unisex kids clothes can be shared with siblings and friends, and it doesn't matter if it is a boy or girl. As a parent, you should not feel confined by the traditional colors.
How do you involve your kids?
If you are aiming to raise your children in an environment that is free of gender stereotypes, here are a few - science based - suggestions. The subject might seem 'heavy' to share with them, but it can be as simple as giving your kids different toys to play with. Toys are vital for their development and when we stereotype a toy 'for boys' or 'for girls', we limit the skills they develop. So load-up the trucks, barbies and blocks.
 
Another suggestion is to let your kids play in mixed-gender groups to let them interact. Think of sports, birthday parties and playdates. The same with exposing children to a wide variety of grown-up role models. Introduce them to your male hairdresser or simply point out the female pilot walking by on the airport. The most important thing is to create a safe environment to explore and to focus on the positive side. It is ok to be different.
Orbasics gender neutral colors
And how does Orbasics fit into this story? Well, the clothing range of Orbasics is created with gender-neutral colors, because we feel that the best ones just work as well for girls as for boys. It is fun and functional, without any glitters, sequins or slogans. Every piece is designed to open the door to creativity for your kids. Whether they choose a green color, pink or yellow, no gender is kept in mind when the clothes are designed. Our goal is to make it easy to find comfortable wardrobe classics, which leave the door open for exploration.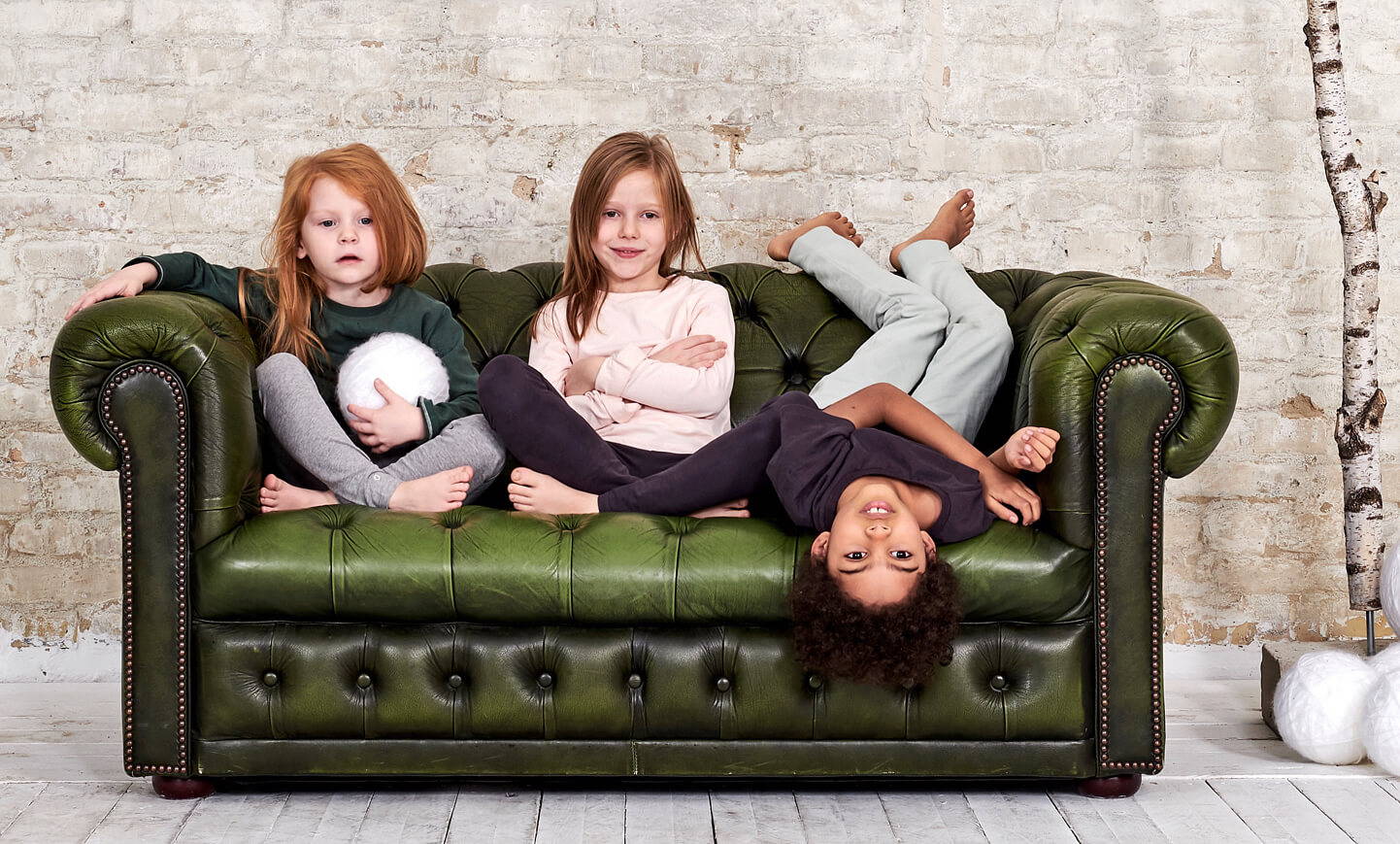 As a marketer Esther developed a curiosity for sustainable fashion during her career in this amazing but complex business. Now owner of the Dutch blog Signal Sustainable, she's searching for the answers on this question: how can you make more sustainable choices when it comes to fashion?