September 02, 2018
eco laundry
How to stay on top of the family laundry eco-friendly way
It is one of the first realisations as a fresh parent: the chance that your kid is going to use only one set of clothing per day is zero. From now on, you'll take spare clothes everywhere you go. And not only for the baby. Kids seem to have the natural ability to attract (and create) dirt and they don't hold back to share it with you. Whether you have a newborn with yellow-poop-days or your kids are able to climb trees already: from now on, you'll switch clothes multiple times a day.
This also means your laundry pile can burst out of its basket and suddenly your washing-frequency has gone up by 4 times. So how do we manage this laundry pile while staying eco-friendly? Let's find out!
Eco Laundry Tips
Staying sustainable
Like practically everything you do in your household, washing clothes also has an impact on the environment. Think about the water used, the energy it costs to run the machines and the release of detergent and (plastic) fibers into the water. There are many simple ways to reduce your impact and to pursue a more eco-friendly lifestyle.

1. No more tumble drying
Ever wondered why your clothes pill and your freshly bought tees are worn out in just a few weeks? Well, the heat of the tumble dryer makes the fabric less elastic and takes up more energy than your fridge, dishwasher and refrigerator together. We know it is tempting to go for this quick and dirty solution, but hanging your clothes out to dry in the open air is totally free and is as eco-friendly as can be. And let's be honest, it actually has something homely having all these undies and tiny rompers on a washing line.

Photo by Dmitry Arslanov @ Unsplash 
2. Choose or create eco-friendly products
Natural detergents are the most low-effort option to wash more eco-friendly. Just grab a different product when you are at the supermarket. Et Voila! Wondering what makes the difference? Eco laundry detergents are made of natural materials, which means leftovers in the wastewater are biodegradable. These natural products don't contain any ingredients based on petroleum (oil) which can pollute the waste water. Here you can find a list of some green laundry detergents.
Are you a low budget washer and afraid that natural detergents might cost you more? There's also an option to make detergents yourself! The internet is full of recipes for homemade detergents and soaps, which are actually quite easy to make. It could even be a fun project to work on together with your (older) kids. We introduce: "DIY-detergent-day".
3. Avoid Microplastics
It might sound strange, but some fabrics have the same raw materials as plastic. Your daughters polyester ballerina skirt? Yes. The viscose cowboy suit for your boy? Yep. The old-school fleece sweater you always take when going camping? We're sorry.
These type of synthetic fabrics release tiny pieces of plastic during washing. The pieces are too small to be filtered, which means they end up in our drinkwater and even in our food chain. One of the solutions? A german company created the Guppy Friend to filter these microplastics. Simply wash the clothes in this bag and you prevent the microplastics from entering the water. One bag, big impact.
4. Be cool and quick
Almost 90% of the energy used for the washing machine is spent on heating the water. We are the first to admit some clothes or bed linen need to be washed at 60 degrees (let's not talk about the attempts for potty training). But you can easily wash at 30 or even 15 degrees to freshen things up. By reducing the washing temperature by only a few degrees, you save quite a bit of energy.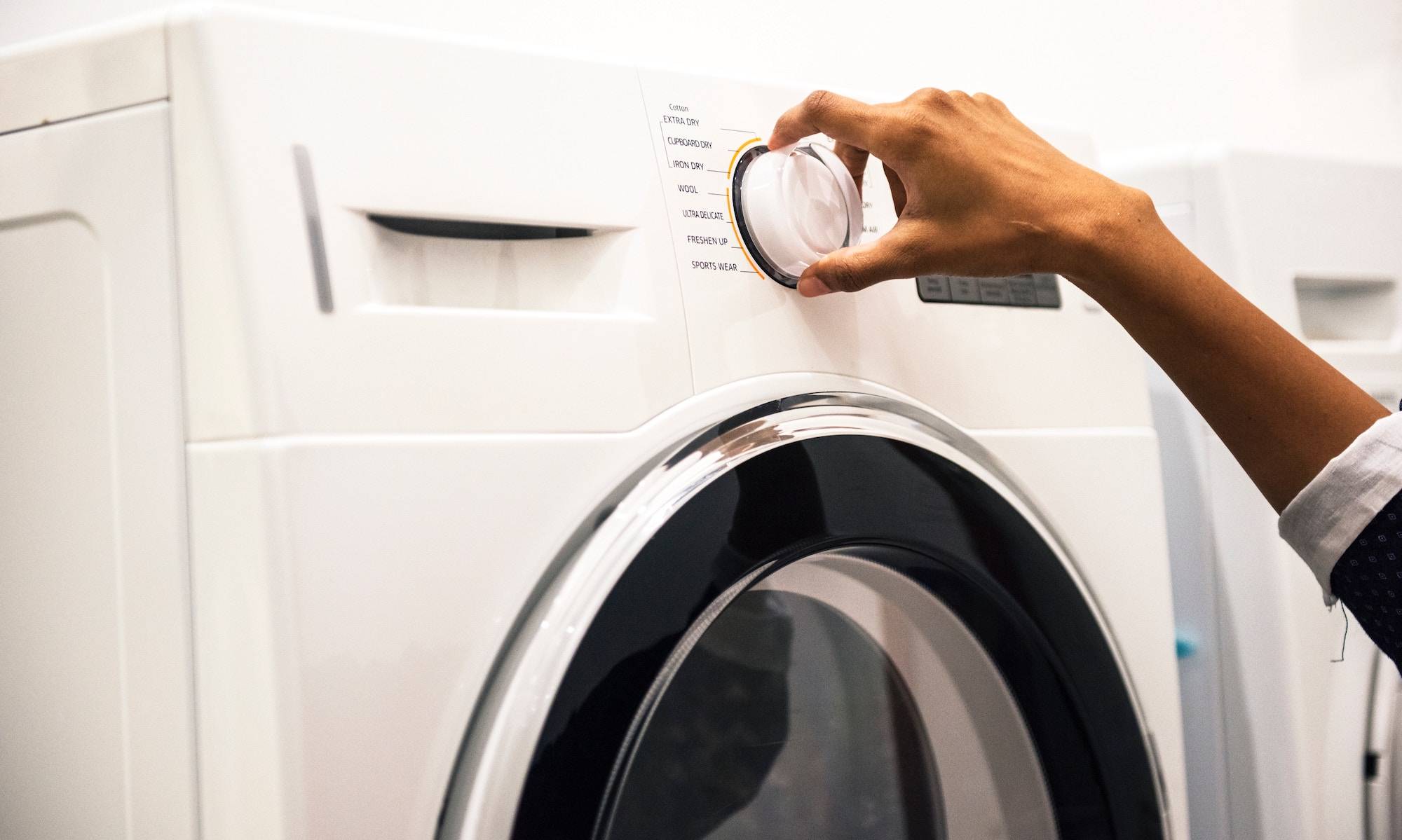 Photo by rawpixel @ Unsplash
On the other hand, be quick to treat stains. Did one of your kids create a bad stain? Make sure to treat it immediately. Red pasta sauce or blood? Don't rub it in and use cold water. A greasy or oily stain? Use some (natural) dish soap. By treating the stain directly, you avoid having to wash the garment twice or even worse, having to throw it away.
Kids will be kids and you'll probably keep on washing until they are actually owner of their own machine. But whatever creative splashes and stains they are making, it is possible to work on that ever-growing laundry pile and to be more thoughtful about the environment. It's all in the details.
Interested in further eco laundry tips or other simple actions to be more sustainable? Keep on reading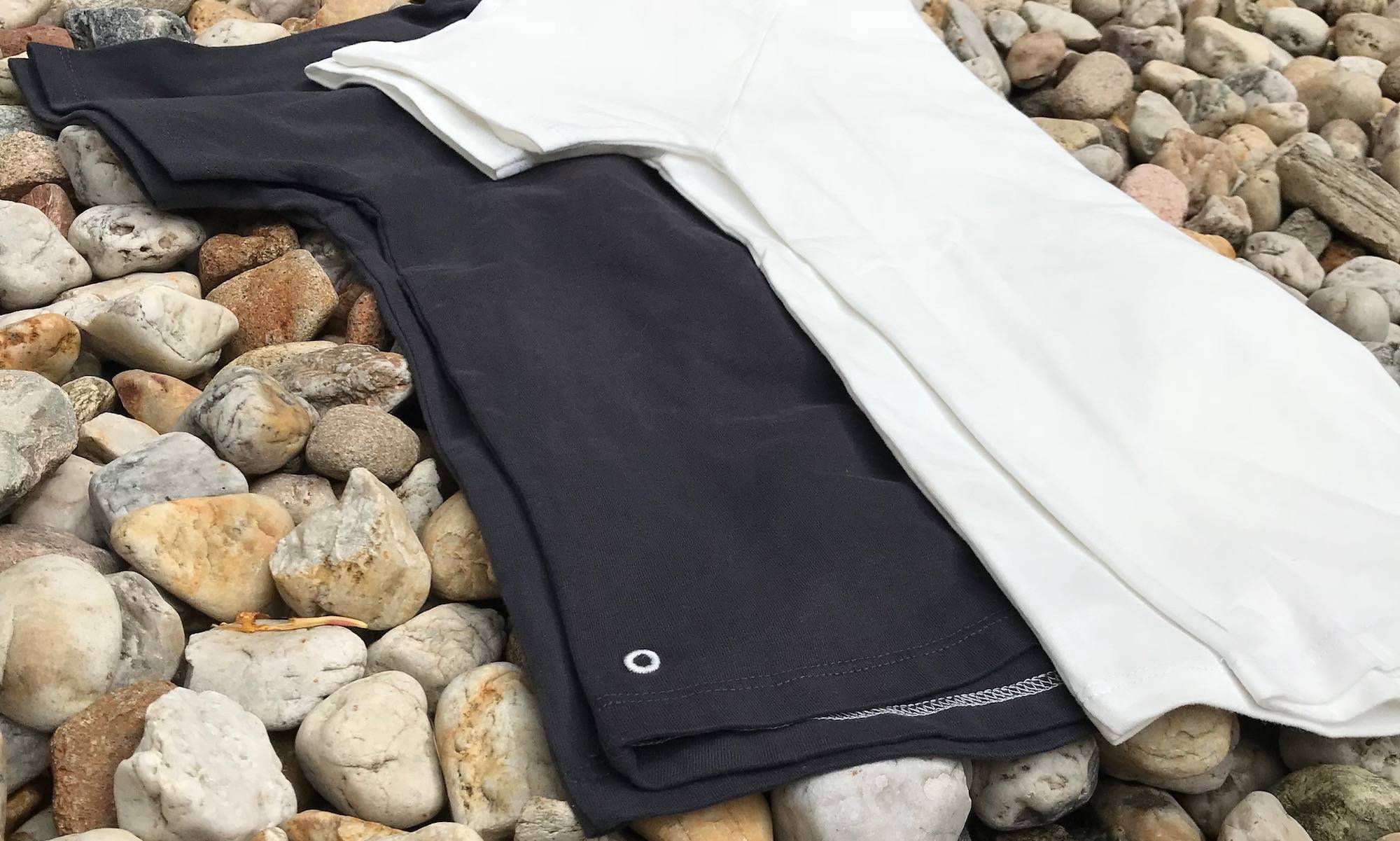 © Orbasics
Leave a comment