September 13, 2018
how mums live
#MOTHERSTORIES - This is Nina
Welcome to our new blog-series called Motherstories. Here, we introduce you to a colourful mix of mommies, who all have one thing in common: They are our customers and care about sustainability.
In Motherstories they get to tell their story. We are very excited to find out what similarities and differences we will find from mom to mom!
We are very grateful to Nina for being so brave to start off the series. Nina is 37 years old and lives with her husband, plus their 12-year old daughter and 4-year old son "somewhere in the middle of nowhere between Munich and Augsburg."
Having grown up near Ingolstadt, she trained as a nurse in the small town of Traunstein and she met her husband a few years later in Munich, who was working in the same clinic as her. In Motherstories, Nina talks about her daily family life and answers our questions about being a mom.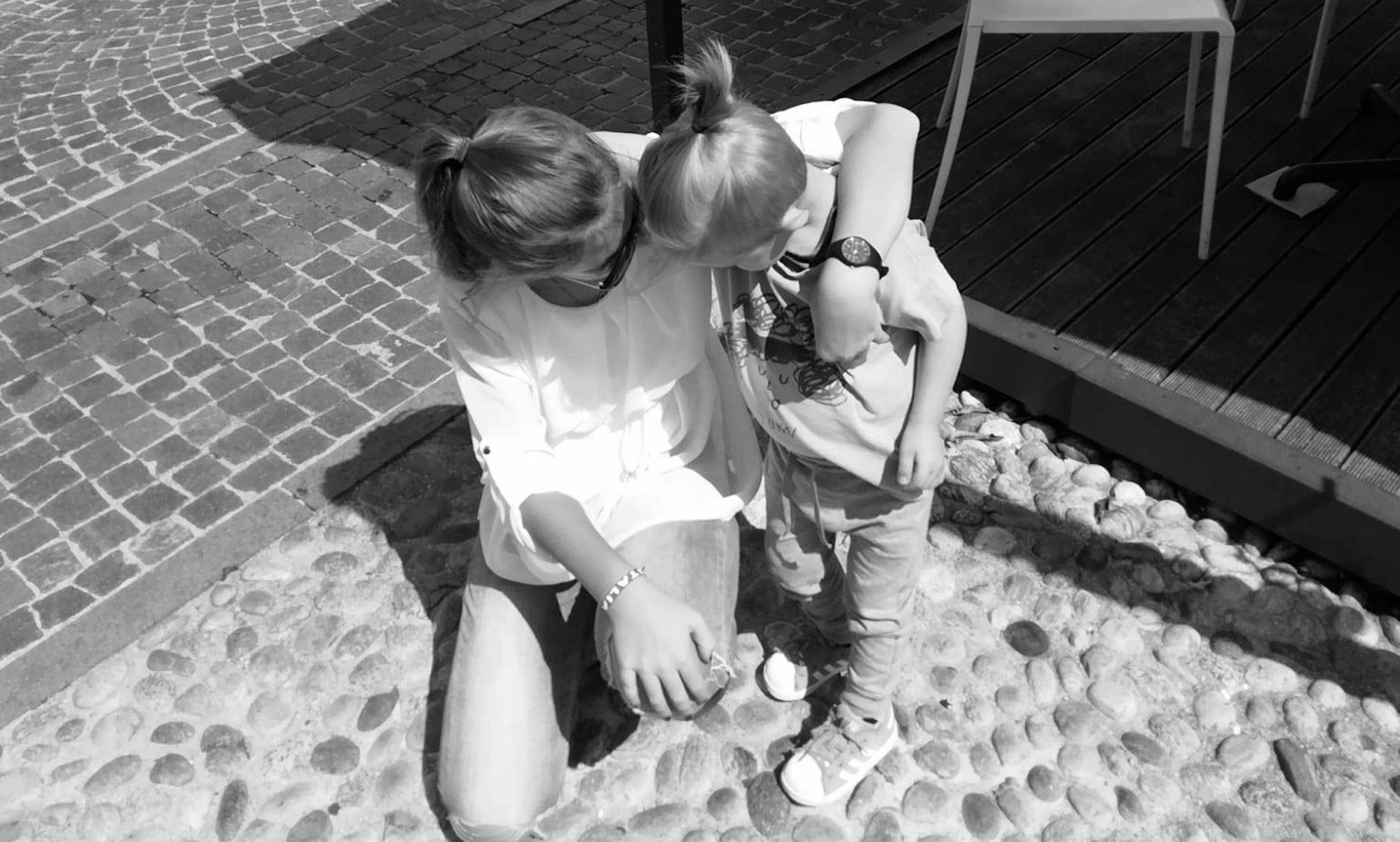 Photo by © Nina Mayr
Siblingslove: Marisa & Max
Hi Nina! Please tell us about yourself and your family!
At the moment i'm exclusively a mom. Starting in September, i will work in my job again for two mornings per week. At home we currently have the classic division of roles: My partner works and i take care of the children and the home. I'm extremely grateful to him and very much love and enjoy having this time for our kids. For us, our kids are the most important thing. My husband and i are typical family people. We love to do things together with our children - and we want them to grow up as carelessly and happy as possible and to be able to just be kids. We value good education and treating each other respectfully and lovingly. At our place it gets funny, loud and sometimes … things get a bit chaotic too ;)
I have a soft spot for everything beautiful and minimalistic - no matter if for furniture, decoration or clothing. I love fashion, especially cool kids fashion, i do yoga once per week, and i love to be inspired on Instagram and in magazines.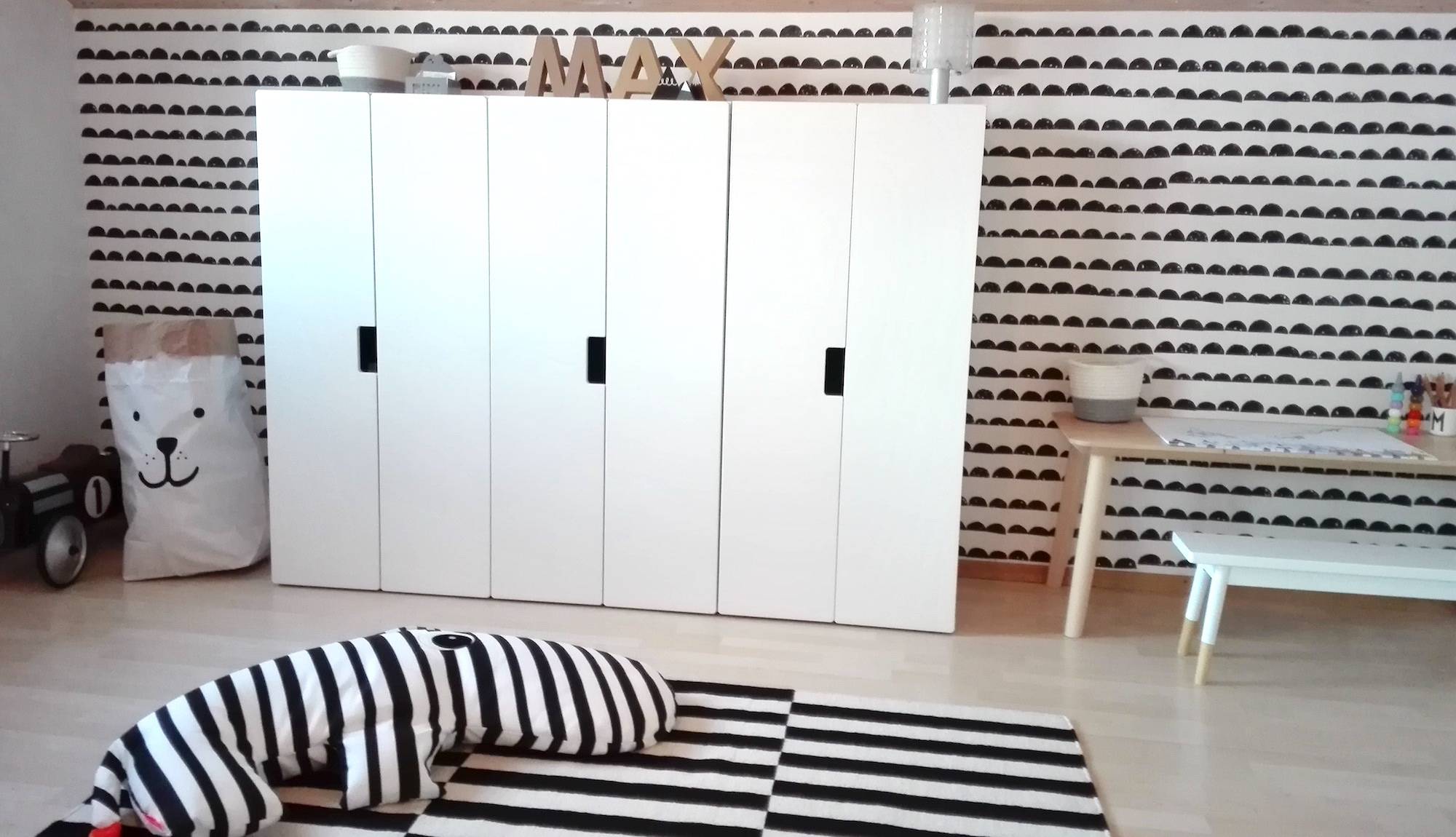 Photo by © Nina Mayr
Interiors in Max' Room
I also love it tidy. For me, less is more. Instead of too much, i prefer high quality! Our interior design style is quite straightforward, I don't like any unnecessary objects and i love the colours white, black and grey. The apartment gets colourful by itself, even just with all the toys. Of course, our kids are also allowed to make a mess, to play around and to make as many experiences as they want. In the evening it's time to clean everything up again.
I'm a pretty emotional person, while my husband is more the quiet and diplomatic type. We are quite different from each other, but that's also why we complement one another so well and why it never gets boring!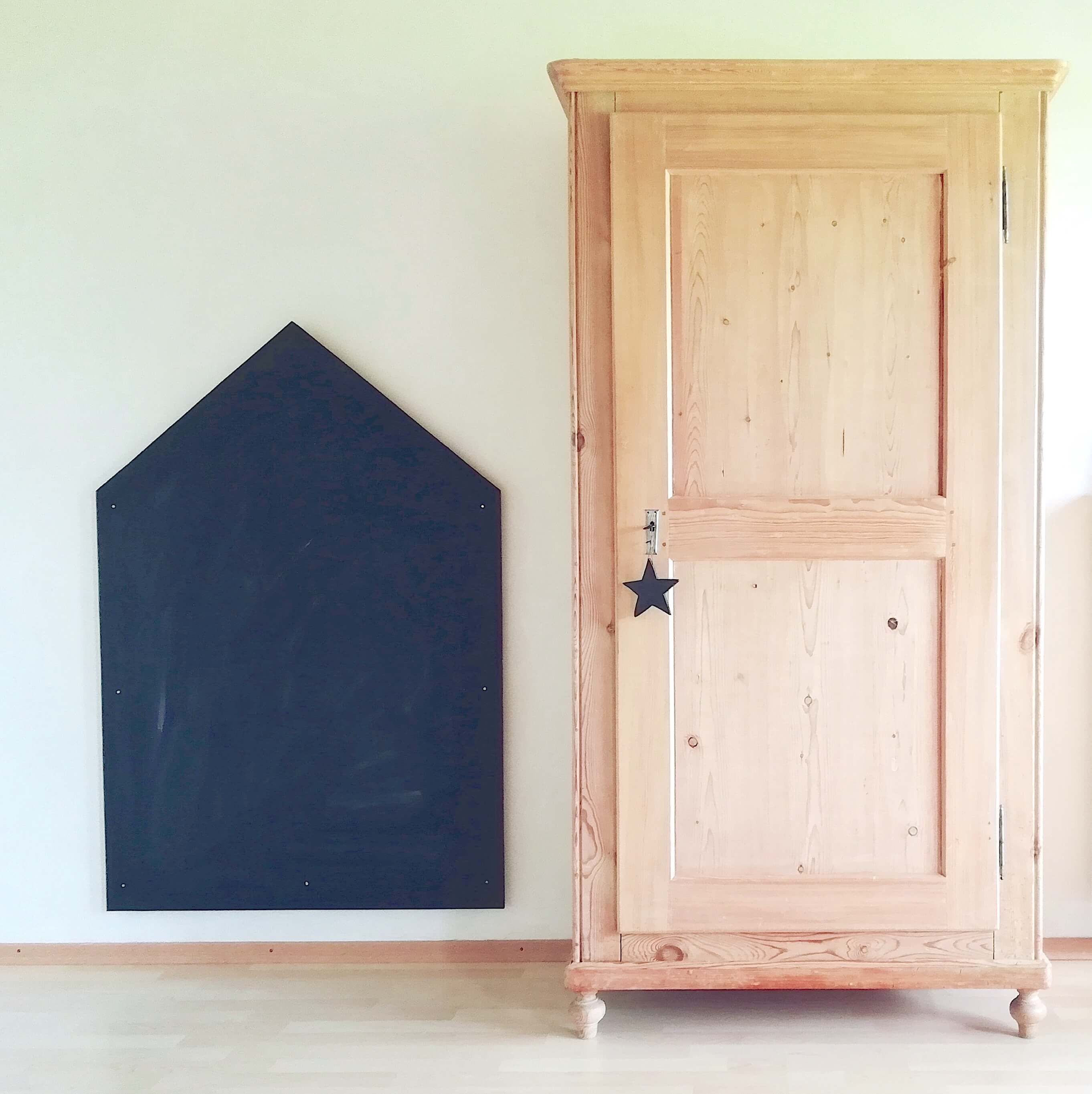 Photo by © Nina Mayr
Straightforward and tidy details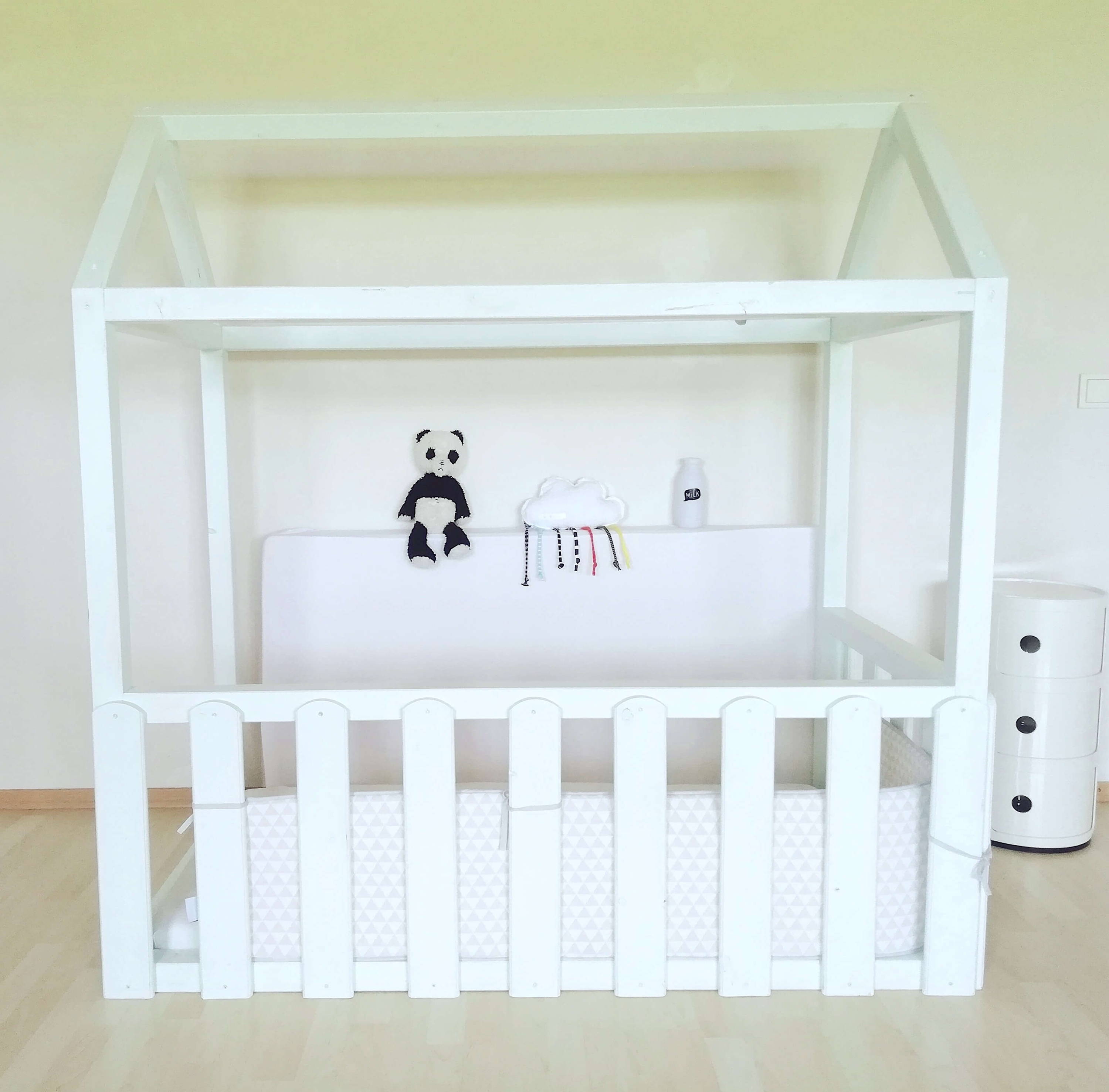 Nina, what in your experience is the biggest surprise when you get kids?
The biggest surprise is how infinitely big your love for this little person is, from the very first second on - there is nothing and nobody you can love more unconditionally in this world!
What is your favourite memory from your childhood?
My favorite memory from my childhood is the sound of the lawnmower, the scent of fresh hay and Ovaltine from the bottle.
What does a typical day in your family life look like?
In the mornings, the children are at school and kindergarten. During this time i take care of the household, do sports and take care of whatever else needs to be done. In the afternoon we usually do something together or i bring the kids to their hobbies (in the countryside unfortunately you have to drive to almost everything). Or we are out and about and meet friends. Supper is the meal where we all come together and can talk about everything. In the evening we get cosy (in the winter) or we go outside and spend time in the garden again.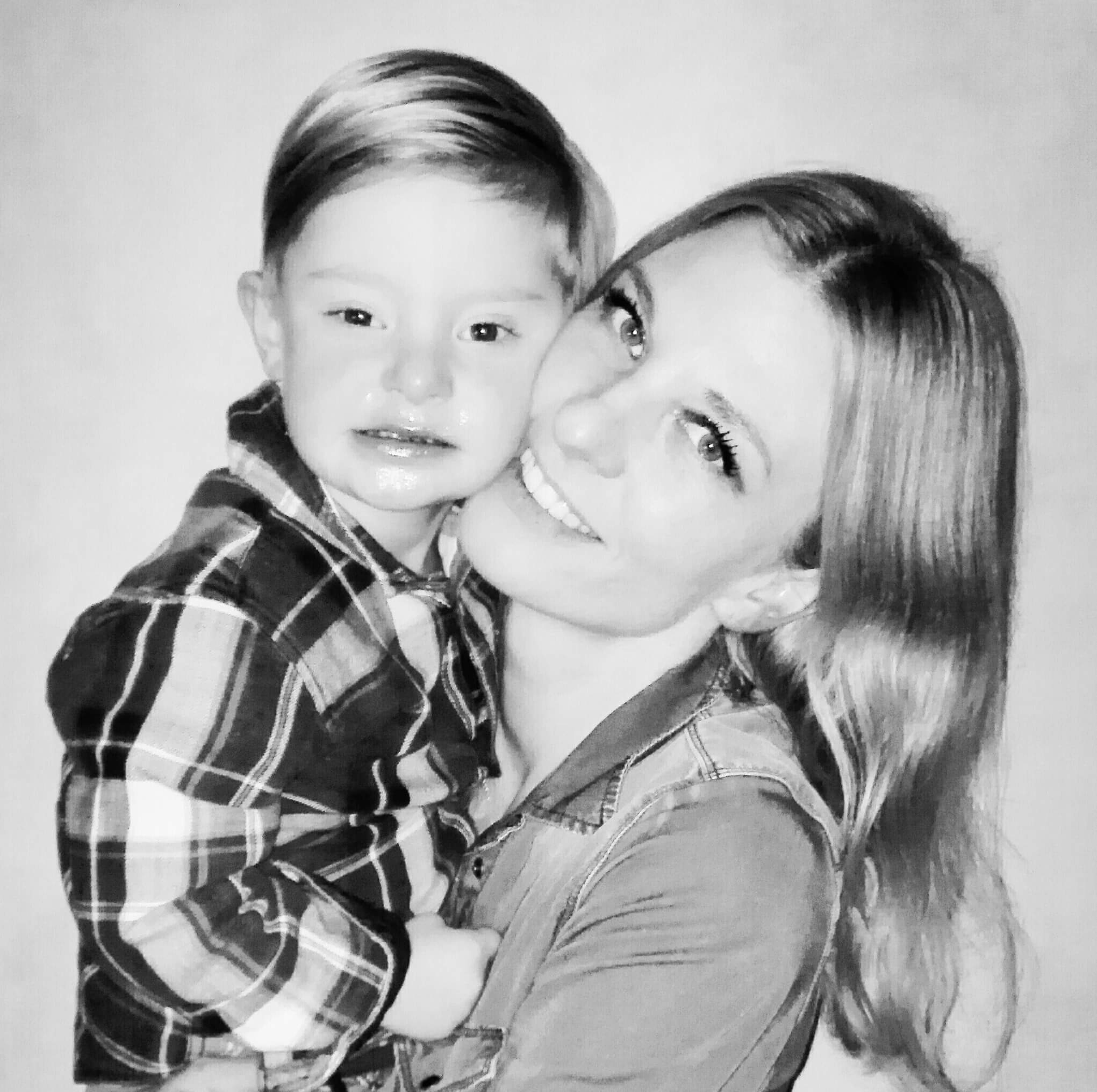 Photo by © Nina Mayr
Proud Nina with little Max
What have you learnt from your kids?
Patience.
How has your motherhood changed you? What are you especially proud of?
From being a party queen to becoming a passionate mom. I am very proud of our two children. Both are unique and great little people.
What's the best activity together with your children?
Having fun and feeling carefree - no matter what we do.
What are your wishes and plans for yourself and your family in the next 5 years?
Most importantly, health. If everything stays the way it is now, i'll be extremely happy!
What does sustainability mean to you and how does it affect your family life?
I prefer to buy less, but in good quality - whether for fashion or anything else. It may be a bit more pricey in the moment, but on the whole you save money, because you do don't buy anything unnecessary.
A few more examples where i pay attention is that i almost never use plastic bags. I never buy packaged meat, only at the butcher, who gets the meat from regional farmers. We also buy fruits and veggies locally as much as we can and only purchase fish that has the MSC label.
Why did you become an Orbasics customer?
The overall package is great - the sustainable manufacturing, the high-end quality, the cool cuts and colors, and of course the price is very acceptable for such high quality products. 
Do you have a female role model that inspires you?
There's not really that one woman who inspires me. There are many different women who i love and each inspires me in their own way.
What do you want to pass on to your kids?
Live happily, get old, until the world falls apart!! (You can give an answer for many many pages to this question - but this saying hits the essence pretty well i find).
What are the biggest learnings in your life and what would you like to tell other women?
Trust your instinct and don't get irritated by external influences. Most women know intuitively what is good for them.

Thank you so much for your openness and honesty Nina! We were able to get a little insight into your everyday life and find it very inspiring how you live with your little ones and your husband. A few things were familiar to us from our own daily life, but many things were also different and new. Thanks for sharing!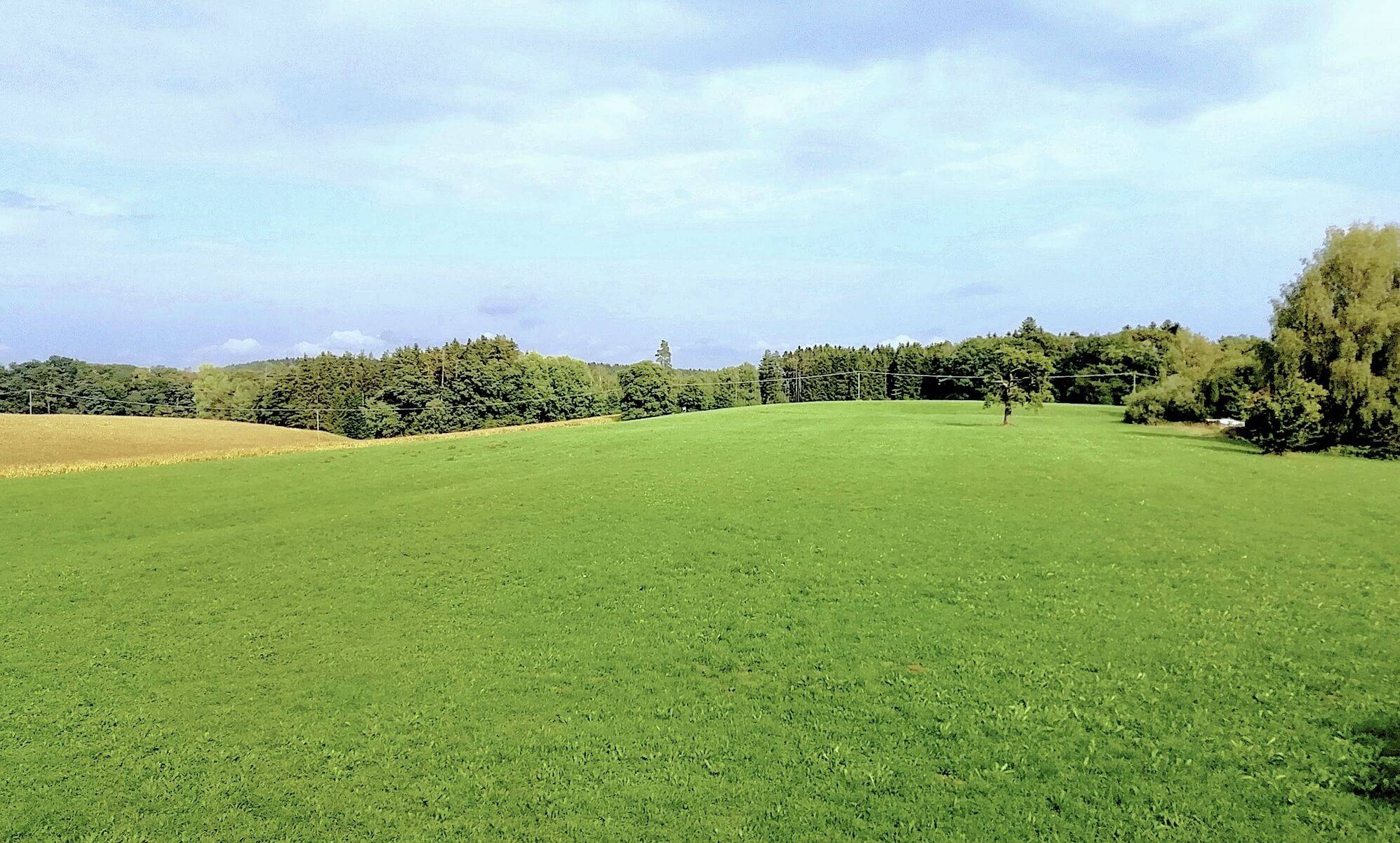 Photo by © Nina Mayr
Ninas' every day view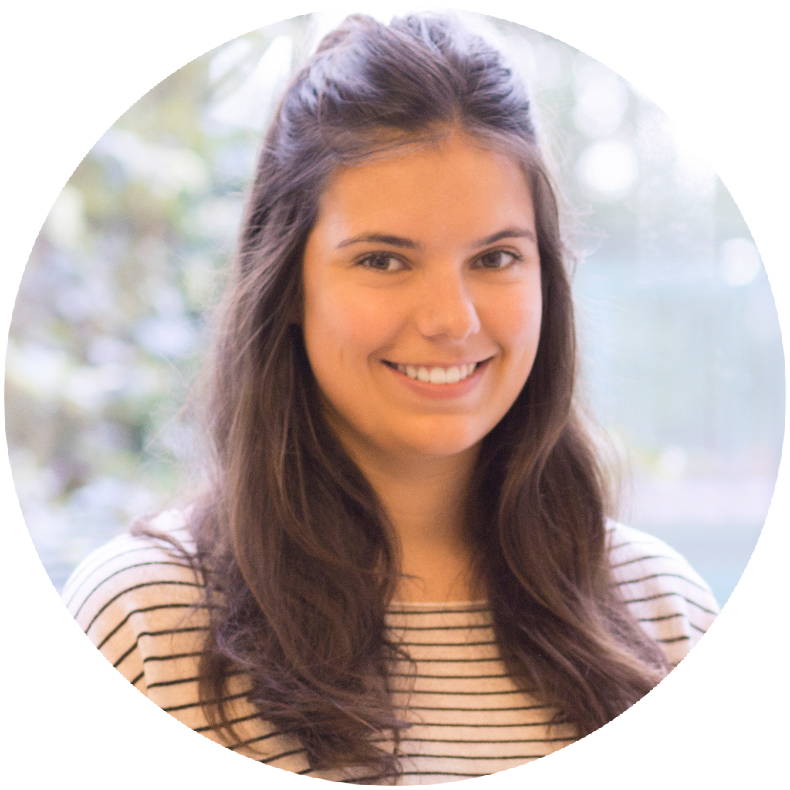 Melina is passionate about travelling and sustainability. Her new-year's resolution for 2018 is to avoid any plastic - and it's still on! On her Instagram Blog she shares her excpierence about other countries and cultures. As an assistant to the founder Lilija she knows everything about the spirit and the vibe of Orbasics.
Leave a comment